Labor Relations INK   In this issue:
EFCA Update
Be Careful Who You Are In Bed With
Child Care Scammers Given Pause
SEIU Bank Action
Scoreboard, ULP Charge of the Month and more…
EFCA Update

It doesn't seem to matter which way political winds blow – Big Labor continues to find plenty of ways to spend its energy and its members' dues. They are pouring money into campaigns around the country, and this "funding frenzy" will continue through the November elections. The AFL-CIO just sent 2.5 million pieces of campaign mail targeting Republicans in about 50 congressional and gubernatorial races. Big Labor will continue to demand an aggressive labor agenda. Their push for lame duck session action will probably be determined by the magnitude of their November losses.

Pushback is coming from all quarters. South Dakota is the latest to take up state action to protect the secret ballot for unionization votes. In South Carolina, where a similar measure is working its way through the legislative process, the AFL-CIO sponsored an event featuring Gale Tuzzolo, who addressed the subject of secret ballot referendums nationwide. New Hampshire is getting in on the act, as a new pro-business coalition put out a video excoriating U.S. Representative and Senate Candidate Paul Hodes for his statement about the EFCA, "If I told you the pushback I have been getting about [EFCA] we'd be here all night, but it's the right thing to do." The Senate is even taking the Obama administration to task. Through a resolution (S.J. Res. 30) sponsored by Sen. Johnny Isakson (R-Ga.), they are dusting off a law that could help curb many government excesses. The Congressional Review Act of 1996 allows Congress to review agency-enacted rules, and repeal them. The target of this action is the rule change made by the National Mediation Board in 2009 to how elections are tabulated under the Railway Labor Act, making companies that fall under the RLA more susceptible to unionization. Big Labor continues to look for any possible angle for rule changes that could circumvent the legislative process to attain their ends. Another example is the attempted resurrection of the ability to recognize workers in a non-majority union. As described by Labor Notes writers Judy Atkins and David Cohen,
A group of 46 labor lawyers, led by NLRA expert Charles Morris, a law professor at Southern Methodist University, urged the NLRB to do so this June, organizing an amicus brief to a long-delayed case to add pressure. The brief grows out of a 2005 case in which the Steelworkers (USW) had organized workers at a Pittsburgh warehouse but did not have majority support. The union demanded that the owner, Dick's Sporting Goods, bargain with the workers over health and safety issues. The company refused and the case went to the NLRB. The following year, NLRB's Advice section urged the board to turn the Steelworkers down. Its interpretation said unions must prove they have the support of a majority of workers, usually through an NLRB election, before an employer can be compelled to enter into negotiations.
********** Be Careful Who You Are In Bed With

Georgia autoworkers experienced the closure of two large plants between 2006 and 2008 (Ford and GM respectively). In the shadow of the shuttering of these two UAW strongholds, Kia announced the opening of a new plant in the state. The plant is now churning out Kia Sorentos, and not a single former UAW member is working the line. It is estimated that the Kia plant will provide 3000 nonunion jobs, and another 2600 or so are forecast for suppliers. The key to Kia setting up shop in Georgia was not the pool of talent (they used none of the out-of-work former UAW members from the Ford and GM plants), but Georgia's status as a right-to-work state. Retired Ford employee J.C. Phillips commented, "They probably wouldn't have built here if it wasn't for right to work." ********* Child Care Scammers Given Pause

We've reported on the various state agencies that have teamed up with unions to attempt to railroad home healthcare workers into unions. The Michigan Supreme Court has thrown a temporary wrench into the effort in that state. A lower court had dismissed a lawsuit challenging the practice. The state supreme court, however, wants the lower court to explain its dismissal. The Mackinac Center for Public Policy is suing on behalf of three women who say the union is illegal because child-care providers are not public employees. ********** FREE 2009 NLRB Elections Report With the NLRB bending over backwards to make it easier for unions to attack your company, now more than ever it pays to have solid intelligence about what unions are up to. LRI has created a new NLRB Elections Report that will provide a bird's-eye view of union activity. Filled with colorful, easy-to-read charts and graphs, and broken out in a variety of ways, the information is easy to digest. We want to send you this free 22_ page report for 2009 as a thank you for being an LRI INK subscriber. Head to this page to see more details, and to download your free report. https://lrionline.com/elections-report **********
One Healthcare Facility Falls, Another Stands Firm

Research Medical Center in Kansas City, MO, just became the largest unionized hospital in the state. This brings the total added to the ranks of nurses unionized by National Nurses United (NNU) this year to 4500. These new "recruits" hail from Missouri, Texas, Nevada and Illinois. NNU was formed last year by the merger of the California Nurses Association/National Nurses Organizing Committee, United American Nurses, and Massachusetts Nurses Association. In Pennsylvania, after a two-year organizing campaign that included coercive tactics and a neutrality agreement, NNU finally pulled the plug on the campaign begun by the CNA. The organizers lost a consent election in July 2009, but filed a series of objections, and eventually talked Hahnemann University Hospital management into disregarding the results and holding another election. Having had enough, a nurse stepped forward in January 2010 with the help of National Right To Work Foundation to file charges against CNA officials and Hahnemann for staging another unionization drive over the wishes of a majority of hospital employees. The organizers finally threw in the towel and withdrew their petition. ********** SEIU Bank Action

SEIU is turning up the heat on the banking industry, using as their latest tool provisions in the newly minted financial regulation bill. The bill included tough new whistleblower protections for bank employees, but most are unaware of them. The SEIU is working to change that, goading their membership to take SEIU-created flyers with them when they go to the bank. SEIU wants these foot soldiers to walk into their bank and hand these flyers to the tellers and other bank employees. The flyer informs the employees of their rights under the new law, and starts out, "YOU Can Stop the Next Global Financial Meltdown." ********** ULP Charge of the Month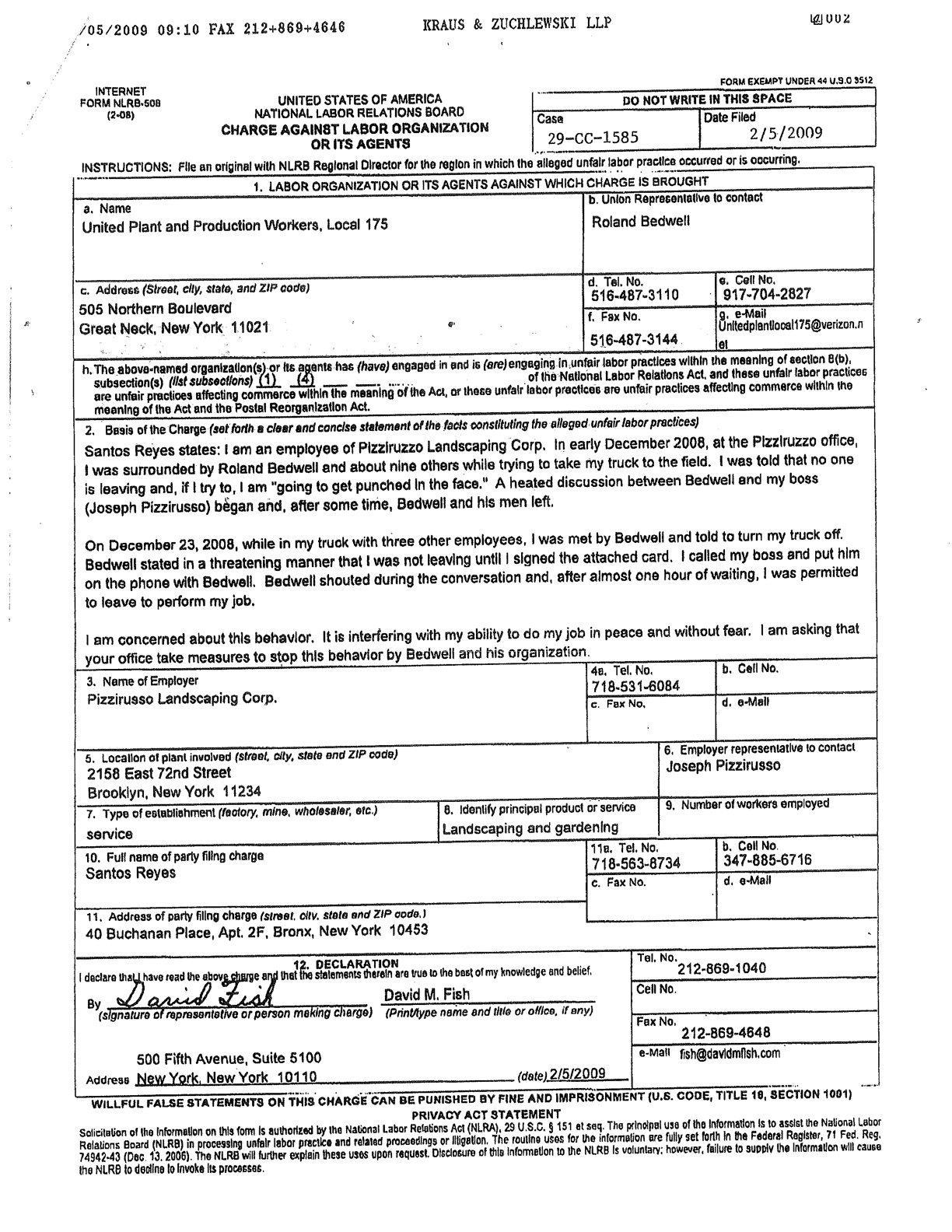 Landscape employee Santos Reyes has had enough of United Plant and Production Workers, Local 175. First, he was surrounded by Local 175 official Roland Bedwell and about 9 others while attempting to take his truck to the field.  The company owner had to intervene in what turned into a "heated discussion," before Bedwell and his men left. Bedwell then approached Reyes a couple of weeks later, and held up his truck while badgering him to sign a card. Reyes again had to call his boss to intervene, and after almost an hour of waiting while a shouting match unfolded on the phone, Reyes was permitted to leave. Read the actual charge here. **********
Harley-Davidson Employees Read the Tea Leaves

It is finally starting to dawn on manufacturing-sector union members that if they attempt to strangle a business with financial burdens it cannot bear, it is in the company's interest to pull up roots and move to a state with a more business-friendly climate. Harley-Davidson employees in Wisconsin were the latest to capitulate and accept the company's last best offer, which created a two-tier workforce, and at one facility called for the elimination of 25% of jobs. In exchange for the concessions, the jobs will stay in Wisconsin. Harley CEO Keith Wandell sent a letter to the company's 1,400 Wisconsin union employees warning them that they will have just one chance to ratify the concessions in wages and benefits. The employees include members in two unions, the Steelworkers and the Machinists. The contract has no guarantees, but the company apparently said they would stop searching for a new location. **********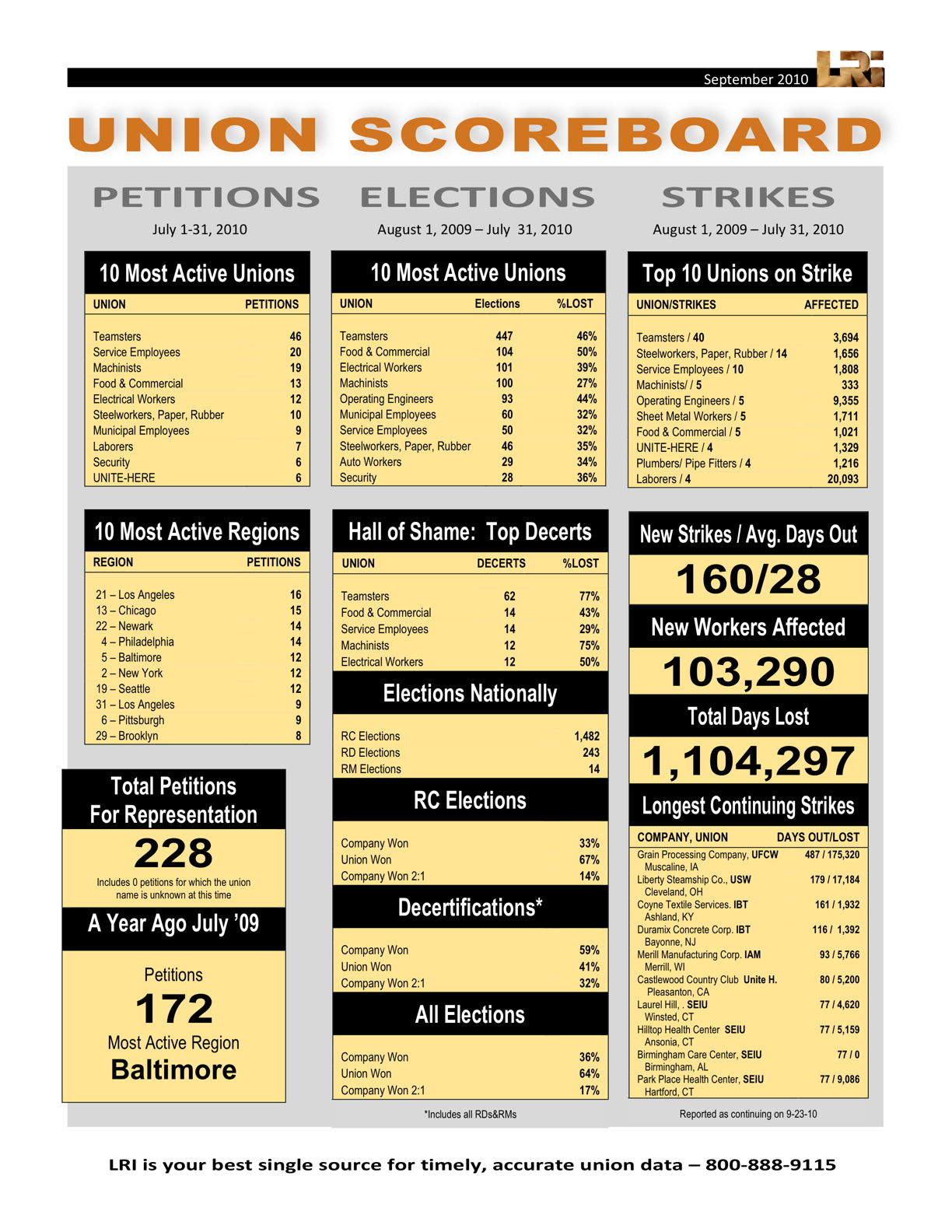 SCORE BOARD Who are the winners (and losers) of the labor movement? Don't guess, just check the LRI Scoreboard
View this month's scoreboard (archives also located here).
Download a PDF of this month's scoreboard
**********
Michigan Restaurant Chain Under Fire

The AFL-CIO, several Detroit community groups, and UAW president Bob King have joined in calling for a boycott of 11 restaurants in southeast Michigan. The chain came under fire when the Restaurant Opportunity Center (ROC-Michigan) filed a $125,000 lawsuit, charging the business with illegally firing several employees for attempting to organize with ROC. The restaurant settled the NLRB claim by paying one worker $30 in back wages and posting a list of behaviors management would not engage in. Restaurant owner Joe Vicari denied all of the charges against the business. **********
Reefer Madness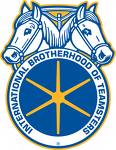 File this in the "what the …?" category. Forty of the Teamsters newest members belong to the fledgling business of marijuana growers. Although marijuana dispensaries have been allowed to operate for medical purposes in California, federal law technically still prohibits the cultivation of the plant. If the government decided to crack down, there are concerns as to how Teamsters would protect the rights of members whose work constitutes a federal crime. Beyond that, there is a chance that the workers would be classified as farm workers, and as such would fall outside the jurisdiction of the NLRB. Leave it to the Teamsters to not be deterred by a few legal technicalities. No word yet on using this success as a springboard to organize workers at Taco Bell and Doritos, but we'll keep you posted. ********** Bring Us Your Tired, Your Poor, Your Illegal Immigrants Reading between the lines, it appears the SEIU has a new strategy for membership. If they can't steal UNITE HERE workers, or compete for nurses with National Nurses United, it seems they'll set their sights on cultivating the growing population of illegal immigrants. When asked about his goals as the newly-minted Secretary-Treasurer of the SEIU, Eliseo Medina listed as his third objective, "fixing the broken immigration system … so people can become full participants in society, so they can become citizens and once they're citizens, informed voters." He should have been honest enough to complete the sentence, "and SEIU members." ***********
Time to Pay The Piper
Melissa King is in a bit of a bind. Her legal defense costs could mount to upwards of $5 million. She should probably have set aside some of her $500,000 annual "legitimate" salary in anticipation of the day she would be caught embezzling over $42 million from LIUNA Local 147. While serving as the benefits administrator for the local, she transferred some of the local's money into funds under her control to feed her insatiable appetite for the good life, including mortgage payments, jewelry, luxury cars, chartered jets, horses and equestrian lessons for her daughter. *********** Sticky Fingers
| | | |
| --- | --- | --- |
| Dennis Giblin | IUOE | $11,300 |
| Robbin Wolff | UAW | $200,000 |
| Cheryl Staley | IUOE | $231,653 |
| Stephanie Marhefka | USW | $1,500 |
| Kevin Howard | IAFF | $7,600 |
Current charges or sentences of embezzling union officials: http://www.nlpc.org/union-corruption-update