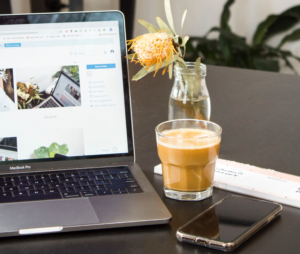 In late 2021, the NLRB signaled an upcoming overhaul of the "joint employer" rule, which could reinstate an Obama-era standard and make it easier for workers to prove that they're employees, rather than independent contractors. If the NLRB takes this action (and amicus briefs are due by February 10), then more gig workers will gain employee status, which opens the door for more worker organization. What else is coming in 2022 for the gig economy?
Clearly, gig workers (and their allies) wish to set a precedent that will spread far and wide, but the current answer to the above question depends on venue:
In Massachusetts, the state's poised as a battleground for what's to come in the U.S. An

ongoing lawsuit

asks the attorney general to declare app-based gig drivers (from Uber to DoorDash) as employees. The state's

independent contractor statute

potentially lays ground for this declaration, which would pose substantial impacts on the wage and tax-liability fronts for employers. Notably, the statute already provides for punishment, including fines and even imprisonment, for willful violations.

In Washington, Uber and Lyft are

facing off

with the Teamsters, but the two sides will work towards legislative compromise with state House lawmakers, who are attempting to hammer out a bill to continue classifying ride-share drivers as independent contractors but grant them certain benefits (including paid sick leave).

In Canada, Uber reached a

five-year deal

with United Food and Commercial Workers Canada to offer minimum earnings and employee-like benefits, including sick pay and pension, to these gig workers without altering their legal status.

In Australia, the Menulog food delivery app and the Transport Workers Union

continue to battle

over worker protections after the country's Fair Work Commission declared that the company's delivery drivers (many of which Menulog already declared to be employees) should receive pay protections. These combined developments appear to strike a watershed moment for gig workers' rights in the country.

In the European Union, a consensus doesn't exist yet, but a

series of proposals

attempt to move more app workers towards employee status but also improve working conditions for self-employed workers, all with an eye towards putting collective bargaining on the table for gig workers.
Here's another move that lies outside of the traditionally viewed gig-worker structure: California could approve a ballot measure for voters to approve whether or not some healthcare workers (who are increasingly seeking temporary, travel-based, and even permanent employment via digital platforms) will be classified as independent contractors. It's a twist worth watching.