In This Issue:
Starbucks first union
Union Dossiers
Kelloggs Moves On From Striking Workers
Scoreboard, Insight and more…
 Labor Relations Insight: 8 Labor Predictions for 2022 by Phil Wilson 2022 will be the biggest year for labor unions since… well, since 2021. The sheer volume of labor-related developments and stories this year has been unlike anything I've seen in my almost three decades in the business. There are big stories almost every day, and the Biden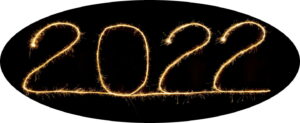 administration has just barely gotten his team on the field. Here are eight predictions for 2022: ONE: Union organizing will have a record year: This year's overall RC petition activity is low because of the pandemic. However, 4th quarter petition activity continues to be strong. I am sure this trend will continue into the first quarter. Barring another pandemic-fueled shutdown (please let's avoid that!) next year will be the biggest year for petition activity in nearly a decade. I think unions will file over 2,000 petitions for the first time since 2015. TWO: More high-profile campaigns: Unions are targeting name brands like the recent Starbucks campaigns. Elections in units like these make little sense – the cost to negotiate and administer a labor agreement for 30 employees in a high-turnover industry far outweighs any dues income it will generate. However, these types of campaigns also generate a massively outsized amount of publicity for unions. And that's why they organize in units like these – expect to see a lot more petitions in high profile restaurants, retailers, and perhaps even your favorite college football or (more likely) basketball team. THREE: Some high-profile losses: Related to the point above, unions will lose many of these high-profile campaigns. That will be spun as a reason to pass the PRO Act. But even when unions "win," they typically do a terrible job representing and delivering on their promises in units like these. Once people actually get to experience the realities of union representation, they'll quickly understand that the points made in so-called "vicious anti-union campaigns" are actually just facts. Bargaining takes a long time. It's inefficient. It's focused mostly on the union's institutional goals. It's unnecessarily adversarial (because the union needs it to be that way). It ruins the workplace culture. And it rarely ends up delivering the things unions promise to win support. This either means a bunch of frustrated new union members end up on strike (see below) or decide this was a dumb idea and dump their union. FOUR: Union density will remain low: Despite this increased organizing, union density will remain low. That's partially because unions are primarily targeting higher profile but smaller shops. And the economy continues to remain on shaky ground – there are a lot of unionized employers who continue to have a hard time competing. And while RC petitions are on the rise, so are decertification petitions to remove unions from bargaining units. While unions will organize new members, they'll also lose a lot. Overall union density will remain flat. FIVE: Strikes will explode: A lot of the talk about strikes this year was hype (I covered Strikesgiving last month). But this year will be different. There will be more strikes – big and small – than at any time in the last decade. Coverage of these strikes will be sympathetic to unions and encourage more and more work stoppages. SIX: Card-Check will become the law of the land: Sometime soon the NLRB will rule that employers must recognize unions based on union authorization cards and cannot insist on a secret ballot election unless there is actual proof of good faith doubt about the union's claim of majority support. Coupled with changes in how bargaining units are picked (basically the union can pick whatever unit it wants) this will dramatically shift the landscape. This means employers must make sure to educate employees early and often about the realities of unions. Check out my upcoming webinar to understand how to deal with this new change. SEVEN: Labor law will be changing a LOT, just not with the PRO Act: If we've learned anything this year – especially over the last 6 months – it is really difficult to get anything done in Washington. The PRO Act is not happening in 2022, and it is hard to imagine it moving after that unless there is a massive shift to the Democrats in the mid-terms (and that is really hard to imagine right now). The mid-terms are nearly a year away, which is like a decade in today's politics, so anything can happen, but my bet is that all of the labor law changes coming this year will be from the NLRB. That said, there will be a deluge of pro-labor Board decisions like we've never seen. In addition to the Joy Silk/Card-check and unit determination decisions I mentioned above, you can expect many other big restrictions in areas like handbook rules, bargaining, campaign communications, disciplinary action, strikes and more. EIGHT: I'll see you in court: The new General Counsel has already shifted the litigation strategy in unfair labor practice cases. Many, many cases that traditionally would have been resolved through the Board's administrative process have been referred to federal courts for 10(j) injunctive relief. This basically short-circuits the normal Board process and lets the GC pressure an employer to comply with their demands or face a very lopsided injunction case where the GC isn't required to prove much about the merits of the underlying case. That trend is going to continue in 2022. It will be interesting to see how many district court judges go along with the new strategy, but we'll see more 10(j) cases in 2022 than ever before. Happy New Year and I hope you and your family have a blessed holiday season. Make sure to catch up on your sleep – 2022 is probably going to mean a lot of late nights!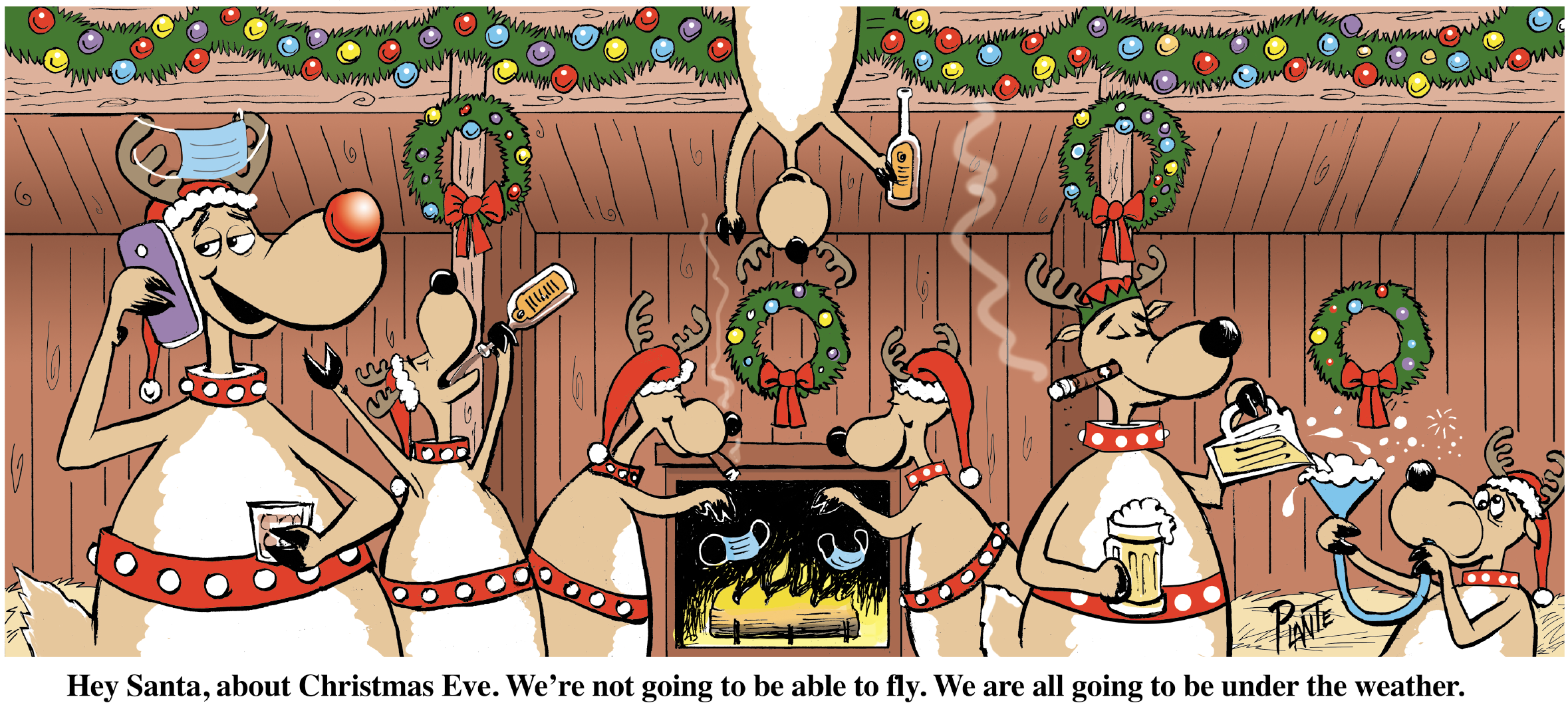 ********** Recent Data Lawsuit Our most important core value at LRI is Demonstrate Integrity. You may have seen this week that a competitor's data collection was the subject of a criminal fraud and bribery investigation. Some may have been confused that this case somehow relates to LRI (it doesn't) and I think it's important in the wake of this case that you understand how we collect our data here at LRI, so you can be sure that the data you and your clients rely on is collected with the utmost integrity. First, this case is in no way related to LRI or LRIrightnow. Full stop. Second, we only collect data that is publicly available and posted on the public disclosure areas of the various agency websites we follow, or through the FOIA request process. We never collect data from any non-public source or agency employee. You can rest assured that any data you access in our libraries was collected from only publicly available sources. Please let me know if you have any questions. We appreciate your business and will continue to do everything we can to continue to earn your confidence and trust. Best, Phil ********** Severance Deals Out, Micro-Units In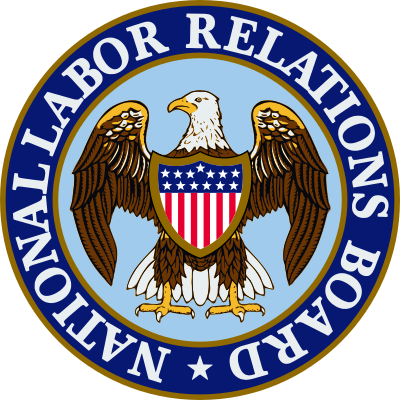 The NLRB is not slowing down in its effort to pander to Big Labor. The board is considering removing gag orders, waivers of rights to sue and other contractual conditions from severance agreements, reversing its own 2020 Baylor University Medical Center ruling. Another 2020 ruling up for revamp is the joint employer standards. Look for a proposed rulemaking in February. The rule is currently being defended against a union challenge in federal court and it's likely the NLRB will ask the court to stay the litigation until the rulemaking. The U.S. Chamber of Commerce and the International Franchise Association have hired former NLRB board member Phil Miscimarra to represent business interests in the case. To muddy the waters, a lawyer for the fast-food union group Fast Food Workers Committee (FFWC) is appealing the McDonald's settlement of a similar NLRB case to the D.C. Court of Appeals. The board originally settled the case without holding McDonalds legally liable for the actions of its franchisees. The NLRB is inviting briefs apparently intending to vacate the unit determination standard in PCC Structurals, Inc. (2017), as revised in The Boeing Company (2019). Whether the new standard will revert to that set in Specialty Healthcare (2011), or something new, remains to be seen. As smaller or "micro-units" benefit union organizing strategies, a change in the standard is inevitable. Democrats are attempting to slide another of the components of the PRO Act into the Build Back Better Act, specifically the civil penalties provisions for an employer charged with committing an unfair labor practice. In this proposed amendment to the NLRA, the fines are $50,000 per violation, or up to $100,000 for willful violators or if there is "serious economic harm" to an employee. ********** The Covid-19 Wait-And-See Game As the saying goes, the wheels of justice move slowly. There's no exception to that rule for the legal challenges facing Biden's sweeping mandate to require vaccination (or weekly testing) for companies with 100+ employees. After a federal appeals court (and 17 states) challenged the mandate, OSHA suspended the rule, and this month the Senate also voted to shut the mandate down. That measure could still be overturned in the House, which could prove to be a waste of federal resources, given the appeals court block that remains in place. In other words, a federal Covid-19 vaccine mandate (other than for federal employees) feels destined to fall, which leaves the issue up to states, cities, and private employers. In New York City, a groundbreaking new mandate requires all on-site employees of private businesses to get the vaccine. Legal (and union) challenges will still be forthcoming, but so far, the Supreme Court refused to block the mandate following requests from NYC health care employees. In a move that rejects a wait-and-see approach, one of the largest employers in the U.S. is taking matters into its own hands. The Kroger grocery chain announced that unvaccinated employees will lose some benefits, including two weeks of paid emergency leave for those who test positive for Covid-19. Those who refuse to take the jab will pay a $50 monthly surcharge on their health insurance, which will apply to both management and nonunion salaried employees. The surcharge won't apply to the approximately 66% of Kroger's employees who are unionized; however, Kroger's decision points toward the private sector's lack of confidence about Biden's vaccine holding up against legal challenges, at least anytime soon. ********** New: Union Dossiers!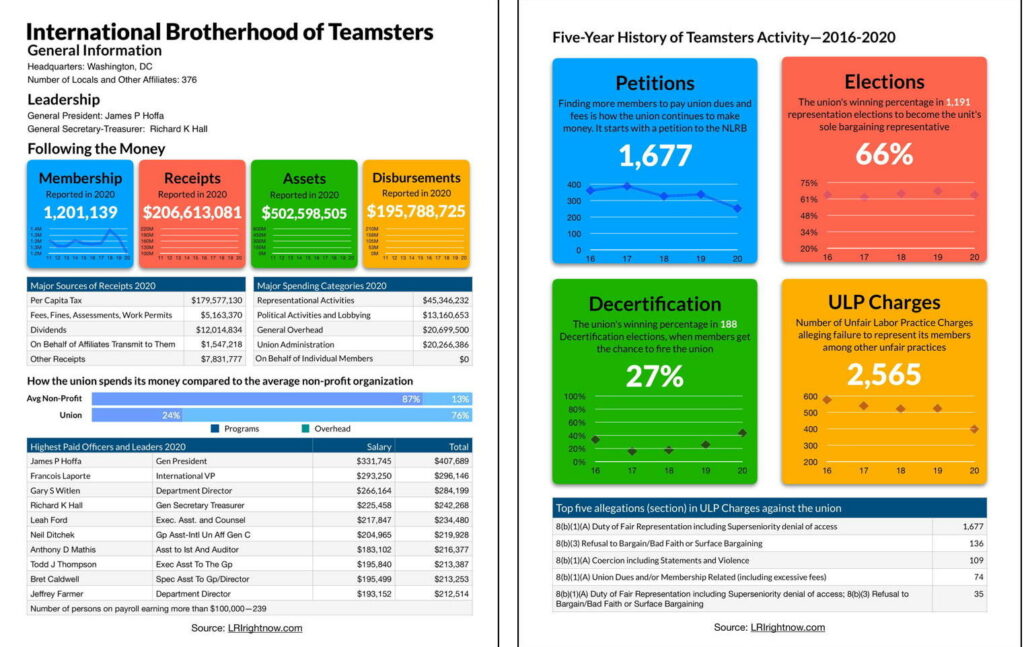 These handy 2-page infographics tell a story. You can follow the money at a glance, comparing membership, receipts, assets, and disbursements, and then reviewing the top revenue and spending categories. A short list of the highest-paid officers, a 5-year history of petitions, elections, decertifications and ULPs, and then a list of the top five ULP categories. There is no charge for the dossiers. Just log into LRIrightnow.com, and under Rapid Reports, click the Union Dossiers button and click on the appropriate link of the union you want. If you don't have a free login, reach out to Erin and she'll get you set up. ********** SCORE BOARD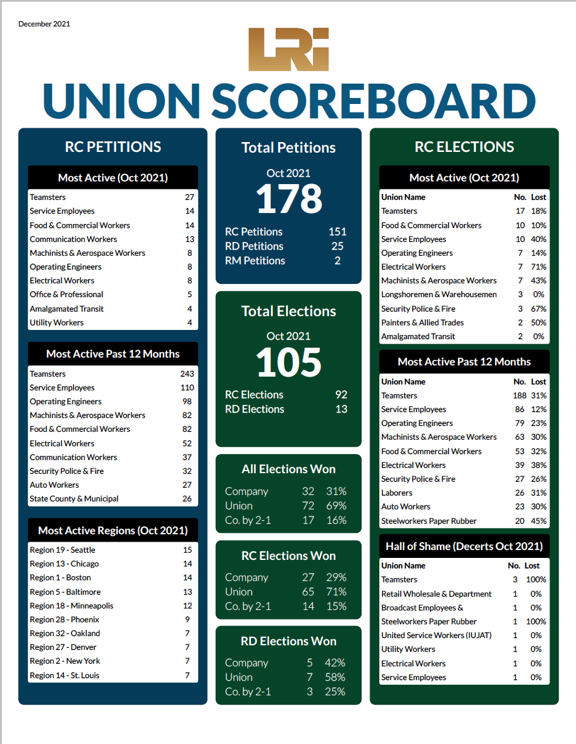 Who are the winners (and losers) of the labor movement? Don't guess, just check the LRI Scoreboard View this month's scoreboard (archives also located here). Download a PDF of this month's scoreboard ********** A Hole in the Dike At Starbucks  Starbucks employees at one cafe voted to create their first union following a months-long organizing campaign at three Buffalo, New York locations. Not only does this reflect increased union activity in the notoriously difficult-to-organize restaurant industry, but this lone union victory shows that even with over 8,000 non-union locations, the coffee giant is not invulnerable. Following this news, two other Buffalo locations petitioned the NLRB to hold elections while a cafe in Arizona is making similar noise. All of this is happening after Starbucks announced that their minimum wage will rise to $17 in 2022, which naturally raises the question of whether emboldened labor leaders will succeed at unionizing even more cafes. Whether or not the Starbucks situation (which, like other restaurants, sees too much turnover for collective bargaining to move smoothly) will suffer further "leaks" in the dike, only time will tell. ********** Union Corruption And The Attempted UAW Cleanup As we recently discussed, there's no end to corruption when it comes to union officials who must eventually account for their spending sprees. Add this one to the pile: Tony Owens, an ex-SEIU Local 1000 official, racked up $44,000 in fraudulent timesheets over the course of six months in 2020, all while making a phony claim that he worked as a coronavirus contact tracer. Over at the UAW, elections will see a major overhaul in an attempt to ward off future corruption amid an ongoing federal probe which has seen 16 union officials accused of various white collar crimes including embezzlement and bribery. For the first time in the UAW's 70-year history, members will directly elect their officials and dump the delegate system after a Justice Department-required referendum vote aimed towards restoring the UAW's dubious reputation. Meanwhile, a Teamsters vice president sees himself permanently banned from engaging in union activities or contacting any member regarding union business. Rome Aloise violated the union's constitution and ignored the terms of his own two-year suspension, and the end result of those actions is the end of his 50-year tenure with the union. **********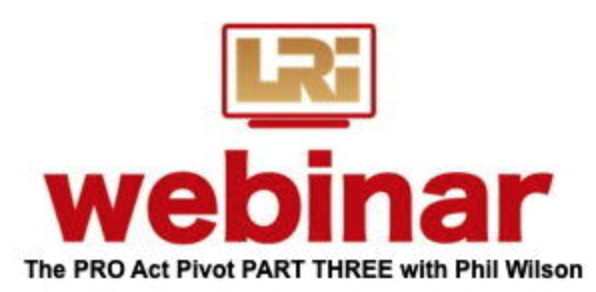 Save the date! Join us for our THIRD PRO Act Pivot webinar, on January 6, 2022, from 3 – 4:30pm ET.  In this webinar Phil will focus on the two biggest changes he anticipates in NLRB elections in 2022: card check (Joy Silk) recognition and equal access/equal time requirements. In this webinar you'll learn:
How the NLRB will implement card check and equal time through decisions in 2022, versus waiting on legislative action;
Some of the key legal objections you might consider if you are faced with these extraordinary remedies;
Practical ways to deal with card check and recommended changes to your overall response strategy, training, communication tools, etc.
How to think about equal access and equal time, plus some of the advantages these changes might bring to your campaign response strategy.
We look forward to seeing you in the New Year! ********** Do As I Say, Not As I Do In San Jose, California, SEIU Local 521 keeps pushing for remote-work options for its members, but the local's own employees claim that they don't benefit from that same flexibility. On behalf of those employees, the Members of Communications Workers of America and the Office and Professional Employees International Union expressed that they're working with the SEIU to hammer out a telework policy for the remainder of the pandemic and beyond. ********** Kellogg's Moves On From Striking Employees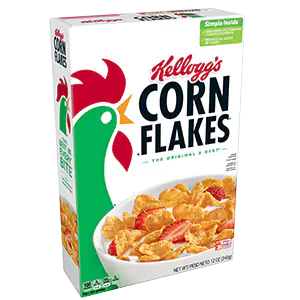 Last week we told you about Tesla's ongoing battle with the Biden Administration, which appears to be penalizing the largest electrical vehicle seller due to its union-free status. CEO Elon Musk hasn't been shy with his criticism after Biden snubbed Tesla for his EV summit and the Build Back Better Act (in versions thus far) only bestows tax incentives for union-built EVs. In a new twist, Musk (who previously declared that the UAW would take stock options away should his employees choose to unionize in the future) called out the UAW while mocking the union for "fighting for their right to steal money from workers!" Musk's exclamation arrived as a response to a news story about the 16th person to be charged by the ever-widening federal investigation into UAW corruption. Over at Kellogg's, the food manufacturing company made a bold move after 1,400 employees at four cereal plants (represented by the Tobacco Workers and Grain Millers International Union) voted against a new contract following an ongoing strike that stretches back into October. The end result: Kellogg announced their intent to hire "permanent replacement[s]" for those striking workers at all four plants with no further bargaining sessions on the agenda. ********** Big Changes for Higher Education The University of California's ten locations are ground central for rapid UAW member growth to the tune of 17,000 academic workers. This includes student researchers in several fields, including biotechnology, agriculture, and computer science. These workers, as represented by the Student Researchers United-UAW, will now collectively bargain for greater benefits and pay. At Harvard University, however, that bargaining isn't going too well. Multiple unions, including the SEIU and Harvard Graduate Students Union, rejected Harvard's contract offer due to a dispute over wage increases, including custodians and security guards, despite an extension for the bargaining deadline. ********** The FTC Cracks Down On Tech Companies Over Contractors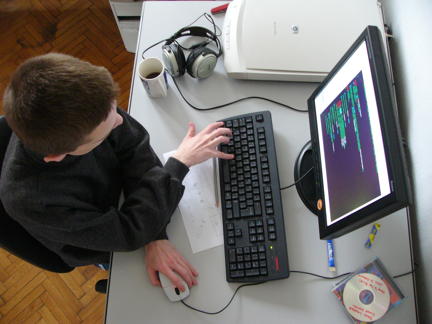 This industry continues to see a number of relevant ongoing developments:
********** Another Reason For Healthcare Woes The healthcare industry continues to feel the pandemic's full brunt. That includes the massive Kaiser Permanente strikes that have been exacerbated by a shrinking workforce and deteriorating work conditions. To make that situation even more of a mess, nurses throughout the healthcare system keep fueling the trend of traveling gigs over staff jobs. One can hardly blame them, given that the Wall Street Journal reports astronomical pay for ICU nurses, who can travel and bank over $9,000 per week. It's no surprise that travel nursing grew 35% in 2020, with that percentage expected to increase this year, and one wonders how long the industry can withstand the challenges posed by an ever-moving, increasingly expensive supply of nurses. ********** Gig Economy Confusion The ever-increasing efforts by countries to classify app-based work as employment (and protected by labor laws that apply to traditional employees) saw further development this month. The European Union's executive arm launched multiple proposals for criteria that will more clearly define whether any given app produces an employer-worker relationship. This, presumably, could lead Uber and Deliveroo to modify their independent-contractor policies, maybe even (eventually) on a global scale. In Europe, hundreds of gig workers for several companies (including Uber and Deliveroo) called upon companies to clarify algorithms. This pressure sources from drivers who find themselves receiving warnings (and potential account shutdowns) for "fraudulent activity" as interpreted by artificial intelligence programs. For its part, Uber maintains that manually monitoring its many thousands of drivers simply isn't possible, although it's clear that a solution is in order. ********** Minimum Rising Well Into 2022 The biggest raises from employers in over a decade (averaging 3.9%) appear to be on the way in 2022 for a few key reasons:
The tight labor market continues to boost a competitive hiring atmosphere, and although unemployment claims are falling, employees are taking advantage of this market to jump ship for different opportunities;
Inflation (currently reading 6.8% for the year) will affect 2022's annual pay raises. Given that employers continue to grapple with the current hiring market, this subject presents an unprecedented (at least in current history) challenge with projected pay raises arriving at about half the current inflation rate. Likewise, and with employees tangling with the rising cost of living and media outlets publishing stories about record profits for corporations, pay raises will likely be a subject of contention well into 2022.
Worth noting: Bureau of Labor Statistics data reveals that wages for nonunion jobs trend toward faster climbing wages compared to union-represented counterparts, largely due to the slow process of bargaining table negotiations and finalization of raises. ********** Labor Relations INK is published weekly and is edited by Labor Relations Institute, Inc. Feel free to pass this newsletter on to anyone you think might enjoy it. New subscribers can sign up by visiting: http://lrionline.com/free-stuff/newsletter-signup/ If you use content from this newsletter please attribute it to Labor Relations Institute and include our website address: http://www.LRIonline.com Contributing editors for this issue: Phillip Wilson, Greg Kittinger, Kimberly Ricci, and Stephanie O'Malley You are receiving this email because you subscribed to receive our labor relations newsletters and updates. You can manage your email preferences by clicking the link at the bottom of any of our email communications.