In This Issue:
PRO Act Within Budget Reconciliation Effort
Striketober
Vaccine Mandates
Biden Administration Playing Union Favorites
Scoreboard, Insight and more…
 Labor Relations Insight by Phil Wilson  Five Bullet Tuesday? One of my favorite newsletters is Tim Ferris' Five Bullet Friday. In it he lists five things that have caught his attention or that he's enjoyed over the prior week. Since we are publishing early this week, I'm a little behind. So instead of a full-length Insight article I offer you these 5 Bullets of things from the labor world (and beyond) that caught my attention over the last week:
Union Access Part Of The Harris/Walsh  Labor Task Force Recommendations: I still haven't seen the official announcement or the details, but Axios reported yesterday that a key part of the Harris/Walsh Task Force recommendations will include giving unions access and time to brow beat… err… talk federal employees into joining unions. In addition, employers (not clear whether this is just referring to the federal government or contractors) will be required to "communicate more clearly throughout the year about their collective bargaining rights and how to contact their unions."
Card Check is Not as Far Away as You Think: Brandon Magner, who until recently wrote the great blog Labor Law Lite, published two interesting items. The first is that he's no longer writing his blog because he is now working for the National Labor Relations Board in one of the Regions. In other alarming news, Magner (who has been doing some of the best writing and thinking about how the Biden administration and NLRB can best take advantage of their new majorities over the last year) just published a 61-page article entitled The Good-Faith Doubt Test and the Revival of Joy Silk Bargaining Orders.
Book I Can't Wait to Read: Speaking of Tim Ferris, this interview with Stanley McChrystal about his new book called Risk: A User's Guide was really interesting. I also enjoyed McChrystal's interview with Tyler Cowen (Ferris and Cowen are two of my favorite Pods). These interviews really got me thinking about the decisions employees must face when deciding to vote in a union election (or even sign a union authorization card). These decisions (either way you go) have risks associated with them. While we talk about those at times, I don't think we really do a great job of framing how you make a risky decision with incomplete information. We should really do a much better job of this.
Speaking of Podcasts: I had a really fun interview on the HR Leads Podcast, where host Tara Crowley and Rob Trotter interview Oklahoma HR luminaries (they obviously lowered their standards to get me on the list) on labor unions, leadership, and other topics of interest like leadership lessons from Ted Lasso, the topic of my next book, and a collection of other random thoughts. The episode doesn't drop until next Monday, but if you listen in, let me know what you think!
One Answer I Wish I Had Back: The last question Tara and Rob asked me was, "What do most people get wrong about you?"  I wish I'd answered the question differently. But for those readers who know me I'm curious, what do you think most people get wrong about me?
Bonus Bullet – Album I'm Listening to a Lot: Promise of the Real by Lukas Nelson (son of Willie) and The Promise of the Real. Especially love Four Letter Word and Pali Gap/Hey Baby, but it's a great album wire to wire.
********** Union Bailout Update As we've been saying since the PRO Act first surfaced, many of the components of the Act can and likely will be implemented without the Act needing to be passed.  Although there are technical procedural roadblocks for including "non-budgetary" items in the reconciliation bill being negotiated, a host of PRO Act items have been identified as components of the current version of the bill, including:
Electronic voting
Elimination of company-mandated meetings during organizing campaigns
Expanded definition of unfair labor practices and steep fines
Federal subsidies for union political campaigns
Tax credits for buyers of union-made electric vehicles
Reclassification of independent contractors and freelancers
Bans class-action arbitration
Prohibits permanent replacement workers
The NLRB is being challenged to remove Gwynne Wilcox and David Prouty from involvement in any joint employer case, but don't expect them to comply. At issue is the SEIU's lawsuit against the board Trump-era ruling on joint employer, since Wilcox and Prouty were both employed by SEIU locals. Just as Craig Becker argued during his tenure as a board member – that the SEIU International union is a distinct entity from any of its local affiliates – Wilcox and Prouty will follow suit. Don't expect them to recuse themselves. The Harris/Walsh report outlining ways to increase union membership in the federal government identifies several measures that will impact 2.1 million non-postal government employees:
Federal agencies will be required to inform new hires about unions
Unions may participate in new hire training sessions
Federal agencies must inform existing employees of their right to participate in a union
One of the legacies of the Trump-era NLRB was the adoption of the "contract coverage test" for assessing when a party to a collective bargaining agreement has waived its right to bargain over a subject matter arguably covered by the agreement, in lieu of the 70-year-old "clear and unmistakable waiver" test. The Second Circuit Court of Appeals became the first court to explicitly approve the more employer-friendly test. The contract coverage test gives greater flexibility to employers to address circumstances that were unforeseen at the time the collective bargaining agreement was negotiated. Whether the new contract coverage test will survive the Biden board remains to be seen. It appears the Missouri Democratic Party isn't as labor friendly as it would like Missouri residents to believe.  According to unfair labor practices files being investigated by the NLRB, several employees were fired for attempting to organize its workforce. **********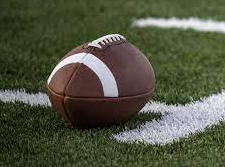 The NLRB memo released last month by General Counsel Abruzzo says she views college athletes as school employees under the NLRA.  "This helps lay out a roadmap for action by athletes to be recognized as employees and perhaps form a union", according to player advocate attorney Tim Nevius.  The NCAA position is that college athletes are students who compete in athletics, not employees.  University of Oklahoma football coach Lincoln Riley points out that college athletes are at an in-between space of being not quite amateur but not quite professional, and at some point, that will have to go one direction or the other. ********** Covid-19 More than a month after President Biden's sweeping new federal mandate (which requires companies with 100+ companies to either require vaccination or test employees weekly), unions continue to be swept up in the contentious aftermath. Notably on that front, the Teamsters appear to be fending off internal strife from their own employees. Publicly, the union advocates for vaccination while staunchly demanding that members be able to choose whether or not to take the jab without worrying about losing their jobs (or being placed on indefinite unpaid leave after claiming a religious or medical exemption). Yet privately, the Teamsters' own staffers have reportedly accused the union of fostering a hostile work environment for those who remain unvaccinated and, allegedly, placing their own employees on unpaid leave for a year if they won't get the shot. Meanwhile, Union Pacific (one of the largest railroads in the United States) is fighting its own set of battles with three unions over whether the railroad has the authority to enforce Biden's mandate. Union Pacific takes the position that fit-for-duty standards lend this authority under current union contracts, and the railroad told employees that those who refused to comply would be medically disqualified for their jobs. Although the railroad also attempted to smooth over ruffled feathers with vaccination bonuses for union members, that didn't stop the three unions in question (including a Teamsters unit) from filing suit while claiming that the company unfairly changed employment conditions without visiting the bargaining table. Down in Texas, however, Governor Greg Abbott has straight-up banned all vaccine mandates, and his rule applies to private employers as well as the government sector. This move has done nothing to convince either American Airlines or Southwest Airlines to alter their orders for all workers to get their shots. Both airlines pushed back at Abbott, even in the face of their own battles with unions after a minority of staffers continue to refuse vaccination. Here's the current state of major U.S. airline staffer requirements: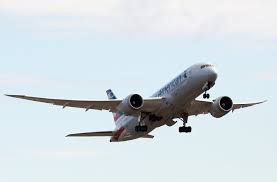 United, the first U.S.-based airline to require employee vaccination (with a selective religious/medical exemption) announced that their number of unvaccinated workers substantially decreased upon threat of firing.
Alaska, JetBlue, and American Airlines all adopted the federal mandate with the latter declaring that vaccine holdouts would lose their jobs. This led to pushback from at least one Transport Workers Union local unit, along with the flight attendants' union, which is standing firm against automatic firings.
Southwest Airlines discovered a heaping helping of staffing trouble in recent weeks, following their own vaccine mandate for workers. Pilots first tried to block the mandate, and in the aftermath, chaos unfolded nationwide as the airline found itself forced to cancel thousands of scheduled flights, leaving an untold number of passengers stranded. The airline and pilots union both insisted that these cancellations were due to staffing issues, rather than the vaccine mandate or any related protests. Pilots, too, found themselves grounded, while the company's reputation took a substantial hit.
One point to be had here: We're likely hearing a great deal about airline difficulties because their hiccups result in greater inconveniences for consumers than, say, a retail store closing a few hours early due to short staffing. The same issue currently plagues countless industries, and in some cases, creative strategies from some employers bridge those gaps. That includes one fast-food chain taking an "all hands on deck" approach by bringing in corporate employees to cover restaurant shifts during ongoing worker shortages. **********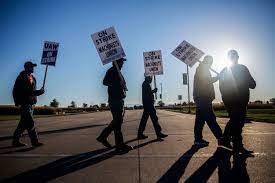 "Striketober" is in the air with several prominent picket lines ongoing and President Biden declining to take a public position on any particular labor dispute, even as the economy swings to-and-fro, and employers must bear the increased financial burden of a diminished workforce. With all of the higher-profile strikes making headlines, of course, there's the question of what sparked this rush after many thousands of workers were projected to strike throughout the month. Presumably, pandemic conditions and labor shortages have emboldened workers to ask for improved and safer working conditions. Increased pay is also on the table, which is a difficult reality for employers to navigate when worker shortages are driving up wages for new hires, setting the stage for internal strife for those who've been on the line for decades. ********** Organizing All of the above points will merit evaluation, when the striking dust does settle. Yet on the organization front, unions aren't exactly finding smooth sailing when it comes to sealing the deal. Airgas employees recently shut down unwanted Teamster efforts after a months-long litigation battle waged at the NLRB.
What's possibly happening with the Teamsters over at Amazon may also be a reflection for the future. Organization efforts by the onlineretailer's workers continue, even after Amazon
vanquished
an April attempt by the Retail, Wholesale and Department Store Union and the Teamsters still maneuver
in the background
while taking aim at Canadian facilities. The latest challenge for Amazon, however, happens to be a self-organizing effort by
Staten Island
warehouse workers, who are steadily approaching the NLRB petition threshold for an organizing vote. If successful, those workers aim to create the Amazon Labor Union. Although many balls remain in the air, that effort to self-organize — without deference to the Teamsters — calls the deep-pocketed union's future influence into question. That's particularly the case as the infamous Jimmy Hoffa's son, James P. Hoffa,
stares down retirement
in the not-so-distant future, leaving the Teamsters Hoffa-less (and possibly without a unified vision) for the first time since the late 1990s. Meanwhile, Starbucks continues to face the reality that its union-free streak may not last. With all stores in Buffalo, New York, still moving through the organizing process, the coffeehouse giant hopes to sway the NRLB toward requiring Starbucks employees
toward a regional election
, rather than voting at an individual store level. That would be a more substantial hurdle for a union effort to prevail, although a ruling on the subject remains forthcoming. And on a related note, the National Mediation Board officially announced that a transition to a
new electronic voting system
is in the works. In the interim, a secure mail-in ballot process (effective immediately) will get the job done while evaluations on a potential new electronic system are ongoing. No current details are forthcoming on the specifics of the new system or if the mail-in process will adequately protect against potential fraud, yet the NMB pledges to keep the system secure and safe and in accordance with existing federal standards. **********
SCORE BOARD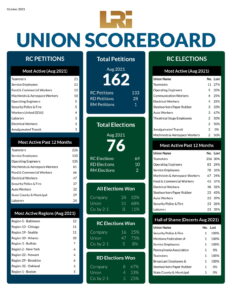 Who are the winners (and losers) of the labor movement? Don't guess, just check the LRI Scoreboard
View this month's scoreboard
(archives also located here).
Download a PDF of this month's scoreboard
**********
Union Corruption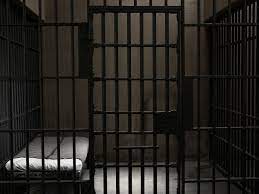 Last month, we told you about the feds' intent to reform the UAW and protect against future corruption (in the wake of prison sentences for former UAW Presidents Gary Jones and Dennis Williams for bribery and embezzlement). Plenty of steps remain to clean up the mess, given that a Michigan UAW local (heading up Stellantis factory workers) newly discovered a
missing $2 million
in what union officials describe as a "very elaborate embezzlement scheme" filled with improper expenditures. The case will soon land with the Justice and Labor Departments. As the UAW struggles to move forward and outlive the sins of the past, union members are angling for and against a referendum
on direct elections
that will take place virtually. This referendum will also sort out whether the union will stick to the existing delegate-based system while electing leaders, or if they'll move toward the "one-member, one-vote" method. As potentially dicey as it might seem for the UAW to change its election procedures in the face of over a dozen corruption convictions, this referendum is actually
part of a deal
between the union and the Justice Department. Ideally, this whole process will curb shady business within the UAW, but it remains to be seen whether the
Detroit comeback story
can overcome corruption, or if the list of intertwined labor leaders, law enforcement, and elected officials will keep growing. Assorted corruption-related developments persist throughout the U.S., including word of a Teamsters official who's about to be
disciplined
(and perhaps even expelled) for refusing to heed suspension orders. In California, the leader of the state's biggest union (SEIU)
stepped down
following fraud, embezzlement, and perjury charges. A St. Louis-based carpenter's union has
had enough
of its regional council, and that development could impact local politics, due to losing the council's sizable candidate donations. And questionable political donations are also the name of the game in Pennsylvania, where unions
gamely contributed
to the $10 million total of donations for a Democratic candidate for governor. This discussion isn't done with Pennsylvania yet. In Philadelphia, a powerbrokers' bribery trail keeps trucking along while
exploring ties
between labor leader John Dougherty and City Councilman Bobby Henon. Indictments flew following revelations of a decades-long relationship between the two men, which allegedly included seemingly endless bribes, and embezzlement from the International Brotherhood Of Electricians' coffers, all while waging undue influence and pressure from Dougherty, as revealed by
FBI-acquired
transcripts of conversations and recorded
phone calls
that included current Philadelphia Mayor Jim Kenney's voice. Collectively speaking, the case aims to prove corruption by proving how Dougherty regularly
called upon
Henon (who answered those calls) to grease those political wheels. Let's just say that the feds have laid out quite a case so far, and developments keep coming. **********
Manufacturing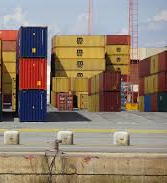 Multiple high-profile strikes in this sector persist without satisfactory resolution, and that's contributed to the ongoing supply-chain disaster.Strangely enough, we begin this section by pointing toward President Biden's recent
bestowal of credit
to unions for promising to fix supply chain issues, many of which are a direct result of union practices. At issue are the remarkably high union-dock worker salaries (exceeding $171,000, along with complimentary healthcare, in some cases), along with work-hour restrictions pushed by two unions, the Pacific Maritime Association and the International Longshore and Warehouse Union, which saddled shipping companies with working schedules that appear to be insufficient for holiday demands. Apparent Biden administration influence also reared its head during at least one recent strike setting. That would be the ongoing John Deere saga, which saw Agriculture Secretary Tom Vilsack
show up, in person
, to interact with strikers on the picket line. That particular battle continues with recent developments including United Auto Workers
declining
a fresh agreement with John Deere. However, the company
committed
to providing striking employees with both health insurance and the performance bonuses that they earned prior to the strike. The ongoing Exxon collective bargaining saga greeted this month with the oil and gas corporation
alleging
"voter suppression" on behalf of United Steelworkers during an effort to remove the union. Weeks later, Texas refinery workers
rejected
Exxon's six-year labor contract offer, thereby setting the stage for a
mail-in vote
on whether USW will be booted from representing the multinational company's employees.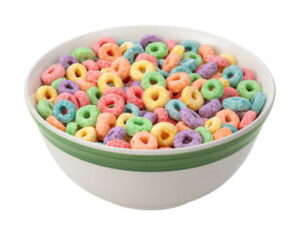 All across the U.S,
every Kellogg's
cereal plant (the birthplaces of Frosted Flakes and Rice Krispies) also saw workers go on strike this month. At issue are failed bargaining sessions between the union and the company, who can't yet come to terms on health care, downtime pay and more, as workers claim "unsustainable" conditions due to pandemic call-outs that increase the working hours for all involved. The Kellogg Co. is currently hoping to get
back to bargaining
soon after weeks of halted production, although the union's pushing back against a two-tiered system that provinces lower pay and fewer benefits to new hires. Let's hope that the two sides reach an agreement soon, before Froot Loops disappear from store shelves. **********
Tech/Media Unions
Many eyes remain upon the so-called bipartisan $1 trillion infrastructure bill that recently
cleared the Senate
with debate still ongoing in the House of Representatives. One key area of interest involves the Democratic insertion of a provision that allocates
$42.5 billion
in broadband funds, which would flow towards those companies with substantial union presences inside their workforces. This provision would, of course, provide an incentive for the expansion of organized labor, although it remains unclear how the industry's decentralized workforce (and frequent reliance upon subcontractors) could adapt without some measure of disarray. That also doesn't take into account the low-profile nature of this provision, which will clearly give companies with unionized workforces an edge for receiving a chunk of these funds. Also in telecom land, Google finds itself under the NLRB microscope while being accused of
retaliating against staffers
in a number of ways over the issue of improved working environments. Those allegations (against Google and its parent company, Alphabet) include monitoring protected employee activities (and associated employee calendars) while making threats of reprisal surrounding ways that employees reported workplace concerns. The above high-profile dust-up might overshadow a quieter conflict: 69 employees of the Citizen app (a vigilante-style application that issues alerts following user reports and 911 calls) are unionizing through the Communications Workers of America's New York branch. The company
blames "meddling"
outside the company for the union push while ex-Citizen employees reported "grueling" working hours and unorthodox working shifts for growing worker unrest. **********
Healthcare
Most of the U.S. health system continues to feel the strain of the pandemic, and that friction includes employees (including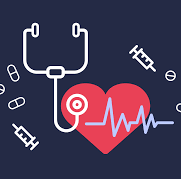 health professionals) refusing the Covid jab. Dozens of hospitals and health systems continue to see
departing employees
(out of protest for vaccine mandates); this includes managed-care conglomerate Kaiser Permanente, which
suspended 2000+
unvaccinated workers and New York's biggest health-care system (Northwell Health), which fired
at least 1400
people on the same grounds. One should expect mounting legal challenges surrounding the issue. However, a
federal court
already backed up the mandate of Kentucky-based St. Elizabeth Healthcare while a Detroit hospital system is still
fending off
a lawsuit that claims its vaccine mandate is unconstitutional. Elsewhere, a Louisiana hospital is reaching even further than its employees by requiring
their spouses
to take the shot or face rising health insurance premiums. All of the vaccine-related conflict in the healthcare business contributes to the confrontational nature of pandemic hospital environments. In fact, almost 1 in 5 healthcare employees have
left their jobs
since the pandemic began while still others, including
over 24,000
Kaiser Permanente workers, went on strike. Those who do remain on the job express frustration at the
violence and rage
directed their way by defensive Covid-19 patients, all while hospitals increasingly provide
panic buttons
for employees, and unions are
positioning themselves
for more bargaining leverage as hospital staffing levels continue to fall. Earlier this month, the SEIU members working at the Denver airport as janitors
went on strike
to push for $17 per hour, along with a lighter workload. That development compounded the overall staff shortage at the airport, which recently held a
job fair
that only drew 100 applicants for a total of 1,000 open jobs throughout the facility. **********
Gig Economy
New York City, which fuels the biggest food-delivery market in the U.S., passed a
set of bills
with far-reaching implications. The legislation in question outlines minimum-pay rules and working-condition guidelines, both of which will apply to workers who deliver food via bike, often traveling vast distances in hazardous conditions (subjecting themselves to both weather and the threat of robbery) for companies including Uber Eats, Grubhub, and Door Dash. The legislation promises to transform a multibillion-dollar industry in the Big Apple, and of course, one should anticipate copycat bills popping up in other metropolitan areas. Up in Canada, Uber drivers and other gig workers are pushing Ontario Premier Doug Ford's administration to
label them as employees
. A successful reclassification would impact tens of thousands of gig workers and grant them access to wage and time-off regulations, along with access to pension plans, although an overnight change would prompt a drastic effect on those companies within Canada's gig economy. **********
Minimum Rising 
As wages continue to rise in both the public (due to local ordinances and legislation) and private sectors (due to supply-and-demand realities), Washington state hiked the minimum wage
6% in 2022
to $14.49 per hour. Lawmakers point toward the rising cost of living, which is hitting particularly hard in Seattle compared to the rest of the United States, although the overall trend points toward more wage increases on the way nationwide. **********
Labor Around the World
Following our September coverage of Mexico weighing new (and ambiguous) rules for gig workers, Portugal is following course in a more clear-cut manner. The European nation's taking aim at the gig economy — which keeps growing amid the ongoing pandemic — by approving a bill that would
classify Uber drivers
as employees, rather than freelancers. This development paves the way for higher wages and shorter working hours for Uber drives, a development that could very well spread to other EU nations as the European Commission addresses complaints of exploitation from digital platform workers. ********** Labor Relations INK is published semi-weekly and is edited by Labor Relations Institute, Inc. Feel free to pass this newsletter on to anyone you think might enjoy it. New subscribers can sign up by visiting:
http://lrionline.com/free-stuff/newsletter-signup/
If you use content from this newsletter please attribute it to Labor Relations Institute and include our website address:
http://www.LRIonline.com
Contributing editors for this issue: Phillip Wilson, Greg Kittinger, Kimberly Ricci, and Stephanie O'Malley You are receiving this email because you subscribed to receive our labor relations newsletters and updates. You can manage your email preferences by clicking the link at the bottom of any of our email communications. NOTE: if you are using older versions of Internet Explorer, read the text version, as the html may not load properly. We recommend upgrading to the latest version.